The TrailsWeb Team
Who are the people in your neighborhood?
Angela Cavaluzzo - Technical Writing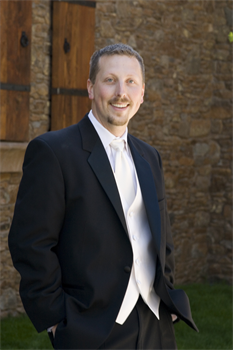 Josh Whitman, President
Josh is the owner of the company. He does all the programming for the websites and software we make, handles all the customer service emails and calls, and does all the paperwork for the company. He builds, configures, and maintains all the servers and network equipment we run.
Josh began his programming career at the age of thirteen when, surrounded by custom computing devices his father had assembled, he began programming simple applications in GWBASIC on an 8086 computer. Over the years he moved from GWBASIC to QBASIC, C and C for DOS to MS VisualBasic 5.0 for Windows, and now Microsoft's .NET platform in both Visual Basic and C#. On any given day Josh will write in HTML and CSS, Javascript, SQL/Linq and C#.
His first professional project, a custom monitoring application for a piece of manufacturing equipment at his father's fiberglass company, was written in 1995. It has been a crucial component of their stabilizer fin production ever since, and is still used all day every day at
Nor' Easter Yachts, Inc.
Stacy is a talented artist. His years of experience as a digital designer are compliment by his lifelong passion as a painter and artist. Stacy owned an art gallery for several years where he sold his own paintings alongside the work of other local artists. His art blends thematic colors with texture and form to represent an idea in both appearance and substance. He does the design, layout, theming, and flash animations for all website projects.
Angela Cavaluzzo, Technical Writer
Angela has cultivated a writing career based purely on non-fiction. Her experience includes travel writing across the globe and taping a documentary. She has a bachelor's degree in professional writing. Her interviewing style and ability to write simultaneously to an audience with a wide variance of technical
understanding are assets the make TrailsWeb's websites that much better.